[ad_1]

This spring, I was fortunate enough to travel to South Africa for the very first time alongside my colleague Callie Robinson. To say it was a dream come true would be an understatement, and I could have easily spent another few weeks exploring all of the beauty that this incredible country has to offer. Although I had to leave after just two weeks, I know without a doubt that it is not a place that I have seen the last of and look forward to returning someday with my family in tow. One particular area of the country I can't wait to show them? The Walker Bay region of the Western Cape—home to Grootbos Garden and Forest Lodges.
For those who are considering a trip to South Africa—whether it's your first or your fifteenth– this is an area that truly has something for everyone. Away from the hustle and bustle of Cape Town, this part of the Western Cape is well known for its quaint seaside towns and status as the Great White Shark capital of the world. During our stay at Grootbos Garden and Forest Lodges, we were afforded the opportunity to participate in many of the areas more interesting activities, along with experiencing some of the best food in South Africa! While we didn't have a chance to take part in all of the attractions, we did take note of all of the top reasons why travelers should consider a stay here.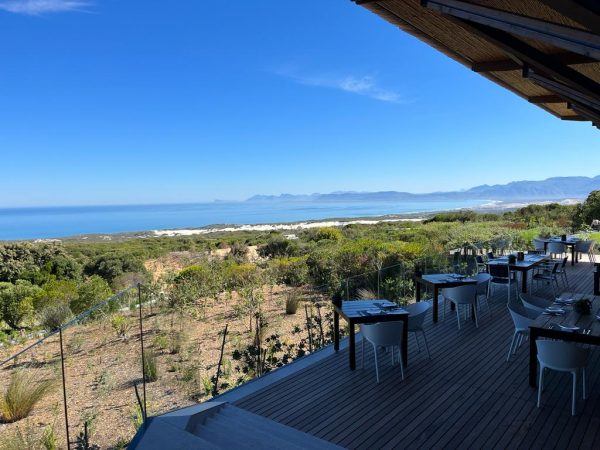 A Nature Lover's Paradise
With more than 6,000 acres of land to explore, you could spend your entire stay just hiking the grounds at Grootbos. Much of the vegetation (called Fynbos) is unique to this region, and researchers are continuing to identify many new species right on the property. During our stay, we took part in a "flower safari," which included a drive via Land Rover throughout much of the property, during which we learned about the various types of Fynbos and the creatures that call this place home. Our guide also took us on a brief forest walk to show us "proof" (via markings on a tree) that the Cape Mountain Leopard, although elusive, does actually exist here—even if no one has actually seen one in person!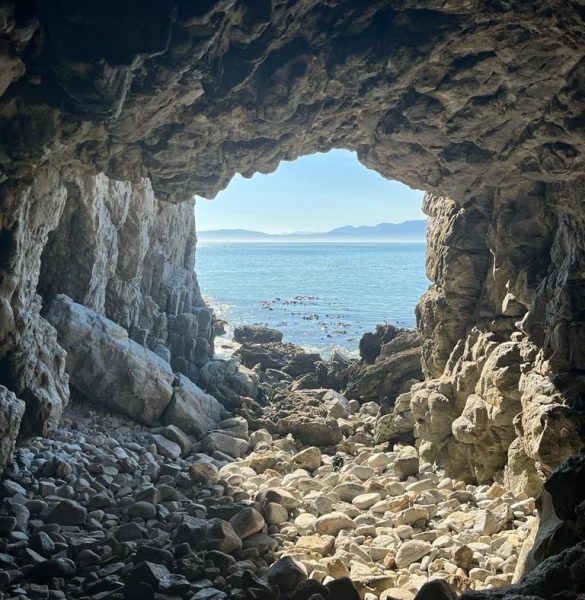 For those who'd prefer to stretch their legs a bit more, there are plenty of options that are more active. The lodge has bikes available to take out on your own, and walking/hiking is highly encouraged. There is also an on-site stable, home to 18 horses that can be taken out on both private and public excursions. No matter which way you choose to see the area, you are guaranteed a unique experience and spectacular landscapes.
Marine Life
With views of the Atlantic right outside your window, ocean lovers will not find a more beautiful place to call home during their stay in South Africa. What's more, there are plenty of opportunities to get up close and personal with many of the ocean's residents, such as the Southern Right Whale (seen primarily June-December). Although whale watching by boat is a popular choice, Grootbos offers the chance for land-based viewing as well, with guided walks taking place along the pathways of De Kelders. If you'd prefer to see these giants from the air, you also have the option to reserve a plane or helicopter to take off right from the private on-site airstrip!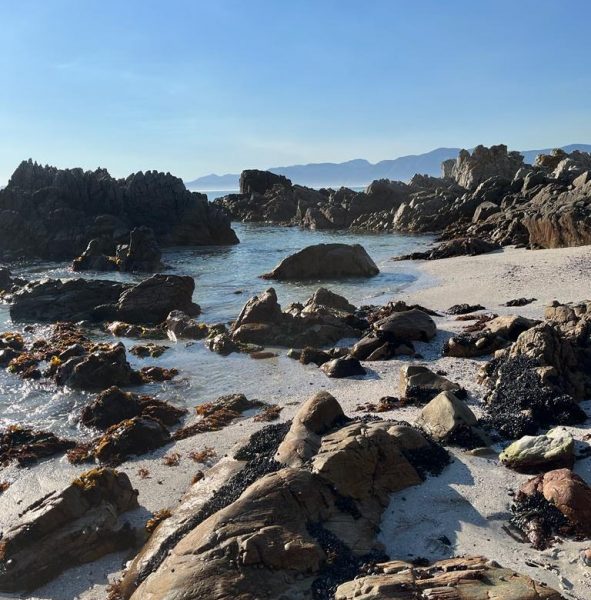 Shark cage diving is also a popular activities for guests here. The Great Whites are rarely seen because of the area's diminishing population, but the experience makes for an interesting "marine safari." Accompanied by a marine biologist, you will set off on the water to learn more about the ocean and the animals that call the area home.
Our shorter stay did not allow us to participate in these activities, but we did enjoy a cave exploration and beach walk with our guide and another guest. Scrambling over rocks and into caves, it became far more of an adventure than we initially thought it would be. We were able to walk inside Klipgat Cave, home to the area's first residents thousands of years ago and most famous for the ancient remains that have been discovered in the years since. We then cooled off a bit by dipping our toes in the (very chilly) water and collected a few souvenir seashells along the beach. A perfect activity for a warm day!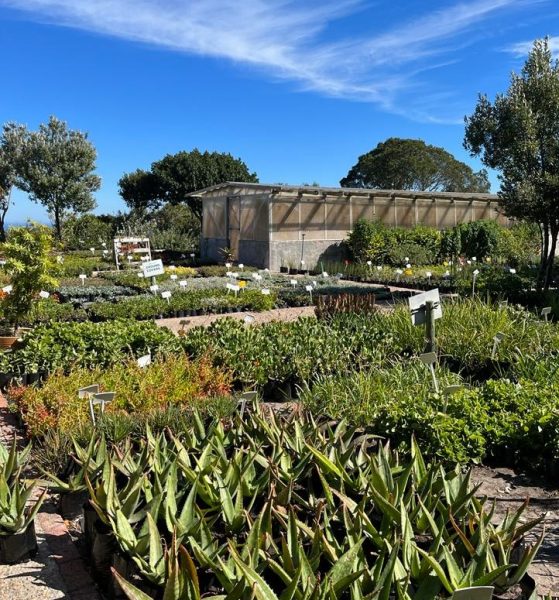 Food & Wine
Easily one of my favorite reasons to recommend a stay at Grootbos is the food and wine we experienced throughout our stay. Simply put, it was incredible! With an organic farm on property, much of the food that we enjoyed was grown right on site, with all other ingredients made from scratch. The variety of options included in the five-course dinners were creative (for the foodies), yet approachable (for the pickier eaters); Callie and I took advantage of the oysters on both nights of our stay, and I enjoyed a perfectly cooked filet with a side of crispy potatoes that would have put any US steakhouse to shame. Although the meals were always filling, it was impossible to say no to dessert. The honey ice cream (with the honey coming straight from bees on the property) was a surprisingly satisfying choice, and a treat we wished we were able to take home with us!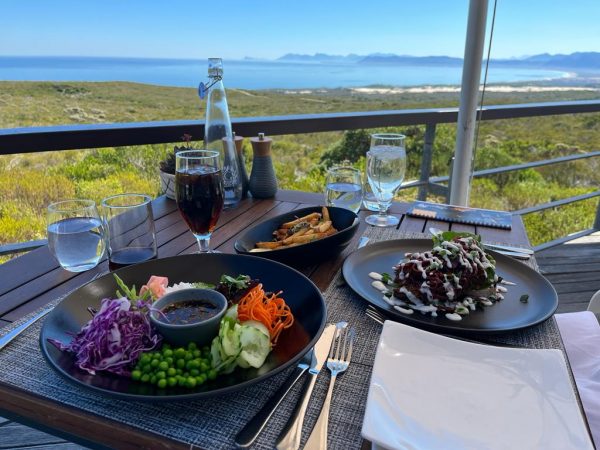 For the wine lovers, Grootbos offers pairings to accompany your meal with selections from winemakers native to this area. Although Franschhoek and Stellenbosch are the more widely known wine regions in South Africa, the options for award-winning wine (particularly of the Pinot Noir variety) in this area are endless. Whether enjoyed at the lodge, or while out on a tasting tour in nearby Hermanus, you are sure to find something you like.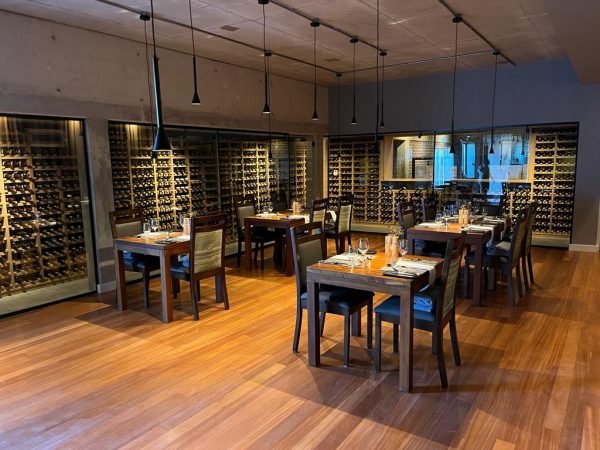 R&R + Family Time
If a little rest and relaxation is more your speed, you can be assured that a stay at Grootbos is as serene as it comes. With quiet pool areas overlooking the mountains and ocean, and a spa available for a variety of services, you can do as little as possible, all while experiencing some of Grootbos' greatest luxuries.
If traveling with young family members, Grootbos Garden Lodge has an incredible kid's program and playroom created especially for them. Whether it's a treasure hunt around the property, a visit to help with the farm animals, or enjoying a picnic meal on the beach, your kids will leave Grootbos with memories to last a lifetime.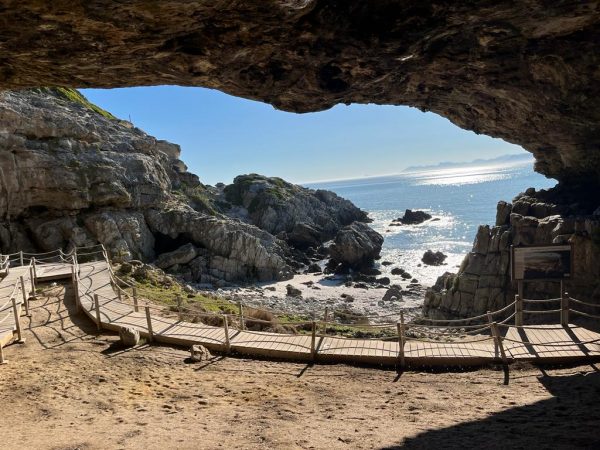 As our time at Grootbos came to a close, I left feeling completely rested and relaxed—and ready for the final leg of our journey! Although I personally loved having some quiet time to recharge after a busy week on safari and in Cape Town, I can also see how this would be a great place to kick off your journey in South Africa (and brush off a bit of the jet lag from traveling). No matter when in the trip you choose to include a stop at Grootbos, it is sure to be the right one!
[ad_2]